Barcelona- Free Hugs, Under Cover Take Down, Humpty Dumpty Jesus
Sun. My bones needed it, my skin needed it, my mental state needed it. So, we headed to Barcelona, Spain. Sunshine and palm trees awaited.
I've heard amazing things about Barcelona so I knew I'd enjoy myself but I didn't realize how much. Thank you master architect, Antoni Gaudi for making your city so one of a kind. Truly… nothing else like it.
Lodging:
We've stayed in a LOT of Airbnb's, HomeAway's and VRBO's but our flat in Barcelona might be at the top of the list. The flat sits right on the Basilica Sagrada Familia. We walked into the flat and the basilica filled every view from the two sets of French doors in our living room. We walked up several more flights to see the view from the top. It has to be the best view of the basilica in the entire city. There's a small pond in front of Sagrada capturing a reflection of the basilicas staggering beauty.
Aside from the view, our flat provided us with a travel cot, a toddler bed with an adorable sleeping bag and two stuffed animals. They even had a high chair should we need it. This flat was so perfect for our family and they even personally checked on us. This was one of the cosiest, easiest places we could have stayed. Because we tired the kids out so much during the day, we were in by 8pm each night and we ordered Spanish Deliveroo. Andy and I didn't even care to be in our flat because we'd open the French doors and eat with the view. The nicest 5-star restaurant in Barcelona doesn't have that view!
Transportation:
The Airbnb we booked provided us with airport transportation complete with the appropriate car seats for the kids! Barcelona's airport is roughly 20 minutes from the city. So convenient! Best part about the airport… they a separate security line for people with children. They even had a cage to put the kids in on either side of the body scanners so they didn't run off. Looks silly but very convenient!
We got around the city on an open air sight seeing bus. This was a FANSTASTIC and EASY way with children to see as much as you can. Buses go every 10-15 minutes at various spots around the city and you just hop on and off when you want! We stayed on the bus as it drove past what I call the "dragon house" or the famous Casa Batllo. Abel was sleeping and we didn't want the tantrum of waking him. Again, the bus was ideal because you could still see everything without having to get off.
We also took a few taxi's here and there that were incredibly inexpensive. There is no legal requirement for car seats in most of Europe and because we weren't going far, I didn't mind. After all, buses don't have them either.
The sights:
Sagrada Familia- Hard NOT to see since our flat overlooked it. This hands down is my favorite cathedral, basilica, church of all time. I couldn't look away. EVERY Facet of the basilica had some unique detail and story to tell. I can only describe it as something that belongs in The Little Mermaid. On both sides of the basilica were quaint little parks with playgrounds where our kids played with towering beauty behind them.
The Bascilia was started in 1882 by Gaudi and is still only 70% completed. In 13 years it will be completed and Andy and I promised each other we would return to see it's completed middle tower. There's a lot more history to the Basilica that is utterly FASCINATING but I won't bore those not interested.
http://www.sagradafamilia.org/en/history-of-the-temple/
Park Guell:
Another Gaudi masterpiece. This park looked like a mosaic candy land overlooking Barcelona. We spent roughly 2 hours wandering the paths, tunnels and stopping to awe at the city views with the soaring Segrada Familia in the distance with the ocean lining the horizon just beyond. We finished our park experience in the café at the entrance of the park where Abel enjoyed a Macaroon Ice cream sandwich. Yes, it's a thing!
Gothic Quarter:
We got off the bus at the Cathedral of Barcelona which was built in Gothic style architecture. It was beautiful although I feel bad for it because it because it's probably overshadowed by Segrada Familia. The narrow, winding streets of the Gothic Quarter surround the cathedral and were exactly what I envisioned them to be and better! We wandered through and around several corners were street performers playing a didgerigdo or singing opera. Little shops and pubs and tea rooms with tiny doors hid within the streets. Abel was keen to wander through in an effort to escape Shark Tooth who he claimed was chasing us!
My favorite part of the experience in the Gothic Quarter happened in the square in front of the cathedral. We gathered in a circle with countless others to watch a break dancing act. I'd never seen anything like it. The best, jaw dropping break dancing I've seen! Norah was clearly entertained as she clapped her chubby little hands together.
As we walked away from the breakdancing circles, we were crossing the plaza I look back and see Andy and a man in a tight embrace. "Andy knows someone in Barcelona?!" This wouldn't surprise me of my husband but seconds later the man extends his arms towards me and I'm embracing a stranger. I have to say it was quite a quality hug! As he pulled away I see a sign he's holding that says "free hugs." Then I see several others around him with the same sign in different languages. People standing in a plaza giving out free hugs. My heart grew multiple sizes like the Grinch's. Anyone who knows me, I'm not a "hugger" naturally but this act of kindness was impressive.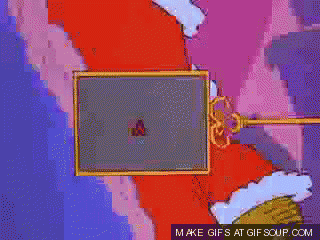 Undercover Take Down:
Barcelona is known as one of the most pick pocketing capitals of the world (I swear every major city says this). It was Sunday and Andy and I are getting ready to check out of our flat. Andy was looking out the French doors at Sagrada, as we did 95% of the time we were in the flat, and heard a woman scream. The woman stood frantically over a bench digging in her purse almost sobbing. A man dashed away from her and within 50 feet was tackled and taken down by two seemingly normal bystanders. As this all unfolding out the window we realized that these "bystanders" really seemed to know what they were doing. It quickly became obvious when the police came that they had been undercover police sitting in the park beside Sagrada. Talk about some live entertainment and our que it was time to say goodbye to Barcelona.
Humpy Dumpty Jesus:
Jesus Chris is a vital part of our family. We are Jesus followers. Now, Jesus follows us. A physical statue of Jesus. We were on an endeavour to find a Sagrada Familia pin in a souvenir shop when Abel's flailing, permanently sticky, appendages managed to send a 8 inch tall Jesus tumbling to the ground undoubtedly breaking off the glowing Halo of Jesus. BLASPHEMY ABEL! The shocked Spanish owner of the souvenir shop shot us a dirty look and Andy quickly swept Jesus into his arms while I scooped Abel into mine before he could take out the Virgin Mary as well. As we headed to the register to pay, Andy sighed and said "we're buying Jesus for 19.99 euros." The shop owner wrapped up Jesus tightly in paper as if not to break him (again) and even wrapped the broken piece carefully. Once we get Jesus glued together, in humpty dumpty fashion, he will then be our travel buddy (even though we know in theory he is always with us).